Smart Heating Controls
At Vassell's, we can install smart heating controller in your home, giving you the flexibility to have a greater control over your Home Heating and Electrics, by giving you access to your Smart Thermostat on the move, from any device connected to internet, such as a tablet or smartphone.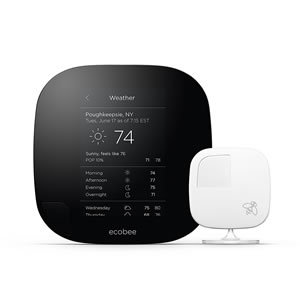 Ecobee Thermostat Installation
Most thermostats measure temperature in only one place.

Because most thermostats read the temperature in one place (usually the hallway), this can make other rooms uncomfortable. Ecobee thermostats can pair with room sensors to deliver the preferred temperature to the rooms that matter. That's how we help manage pesky hot or cold spots, and provide your family with whole home comfort.

Upto £2,500 Finance Avaliable
Learn more
Brands We Work With